Rajasthan, Telangana elections 2018 LIVE updates: Ashok Gehlot cast vote, Jwala Gutta says name missing – The Indian Express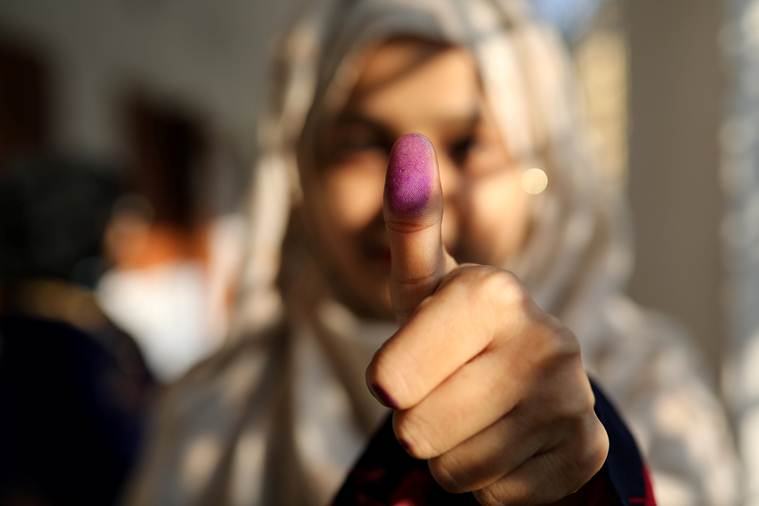 Telangana and Rajasthan are the last states to go to the polls in the current round of assembly elections, which also covered Madhya Pradesh, Chhattisgarh and Mizoram. The counting for all states is on December 11. In Rajasthan, it is a seen as a straight fight between the Bharatiya Janata Party and the Congress for about 130 seats. In other constituencies, groups like the Bahujan Samaj Party and rebels who are contesting against official party candidates may queer the pitch. Vasundhara Raje hopes to return as the state's chief minister. If the Congress wins, it is expected to pick between former chief minister Ashok Gehlot and state party president Sachin Pilot for the top post in the state. In the current House, the BJP has 160 seats and the Congress 25. Raje is contesting from Jhalrapatan constituency, considered her bastion. In Tonk, Sachin Pilot and Rajasthan Transport Minister and BJP candidate Yoonus Khan are face to face. Khan is the only Muslim candidate fielded by his party. Ashok Gehlot is fighting for the Sardarpura seat.
Also Read | Rajasthan, Madhya Pradesh, Chhattisgarh: Naamdars in BJP too, higher share in Congress | Vasundhara Raje has become fat, needs rest: Sharad Yadav during a poll rally in Rajasthan 
In Telangana, Congress-led alliance is challenging the ruling TRS, and the BJP seeking to make it a triangular contest. Campaigning by political parties came to an end at 5 pm Wednesday. "About 1 lakh police personnel including 25,000 central paramilitary forces and 20,000 from other states are engaged in poll duties," PTI quoted Additional DG ( Law and order) Jitender as saying. The assembly polls in Telangana were originally scheduled to be held simultaneously with the Lok Sabha elections next year, but the House was dissolved on September 6 as per a recommendation by the state cabinet. It is to be seen if KCR's gamble to opt for early elections pays off.
Rajasthan, Telangana elections 2018 LIVE updates: Ashok Gehlot cast vote, Jwala Gutta says name missing – The Indian Express