Miss America pageant winners demand leaders resign amid bullying accusations – Fox News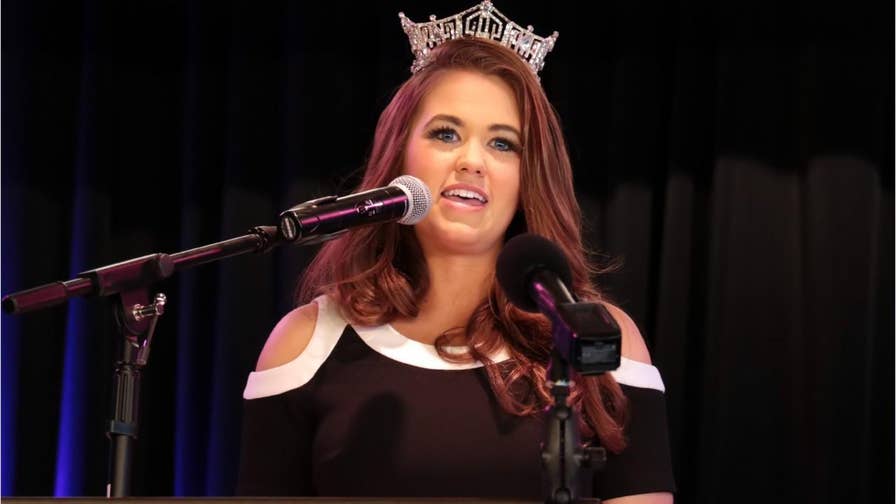 Nineteen former Misses America are now calling on leaders of the organization to step down amid allegations from reigning beauty queen Cara Mund that she was subject to bullying.
Mund, who was Miss North Dakota before earning the coveted Miss America title in Atlantic City, N.J., claimed in a letter to former pageant winners Friday she had been bullied, manipulated and silenced by leaders within the organization since receiving the crown — allegations top officials have vehemently denied.
In a Sunday statement posted on Twitter, Miss America chairwoman Gretchen Carlson said she was "surprised" and "saddened beyond words" by Mund's accusations. She added that she has since reached out to Mund to discuss her concerns.
MISS AMERICA DROPPING SWIMSUIT COMPETITION
"Cara, let me be clear: We, as an organization, are very proud of you and all you have accomplished," Carlson wrote, in part. "You are smart, caring and ambitious. As a Brown graduate, you aspire to go to law school and one day run for Governor [sic] in your home state of North Dakota. You embody the mission of Miss America."
"I also want to be clear that I have never bullied or silenced you," she continued. "In fact, I have acknowledged to you and your parents many times that the organization understands the frustrations of serving during a change-filled and stressful year." It surely was not what you expected. We've acknowledged your grievances, and taken many steps to try to make your experience a good one."
Carlson previously hosted "The Real Story" and co-hosted "Fox and Friends." She left Fox News in 2016, the same year she filed a sexual harassment suit against late Fox News CEO Roger Ailes. The suit was settled in September 2016. 
On Jan. 1 of this year, Carlson, a former Miss America winner herself, announced her new role as chairwoman after crude emails from the organization's executives, some involving vulgar comments about the pageant's previous winners, surfaced. The scandal led to the resignation of CEO Sam Haskell, COO and President Josh Randle and board chair Lynn Weidner.
"Honored to move this iconic program forward with so many amazing volunteers," Carlson tweeted at the time.
Mund, however, has expressed the shift in leadership hasn't resulted in any real improvements.
The 24-year-old beauty queen says she continuously has been left out of interviews, not invited to meetings and called by the wrong name. At times, Mund claimed pageant handlers ridiculed her clothing choices and chided her for wearing the same outfits too often.
When Mund hinted at trouble with pageant leadership in an interview earlier this month with The Press of Atlantic City, Mund said she was punished by having her televised farewell speech cut to 30 seconds.
MISS AMERICA'S TOP TIER RESIGNS AMID DUST-UP OVER CRUDE EMAILS
"Let me be blunt: I strongly believe that my voice is not heard nor wanted by our current leadership; nor do they have any interest in knowing who I am and how my experiences relate to positioning the organization for the future," Mund wrote in the letter. "Our chair and CEO have systematically silenced me, reduced me, marginalized me, and essentially erased me in my role as Miss America in subtle and not-so-subtle ways on a daily basis. After a while, the patterns have clearly emerged, and the sheer accumulation of the disrespect, passive-aggressive behavior, belittlement, and outright exclusion has taken a serious toll."
Caressa Cameron-Jackson, who won Miss America in 2010, told "Good Morning America" on Monday that Mund's letter didn't come as a shock. Cameron-Jackson is among the 19 titleholders calling for the organization's leaders to resign.
The Associated Press contributed to this report.
Miss America pageant winners demand leaders resign amid bullying accusations – Fox News